Onsite Propane Payment Terms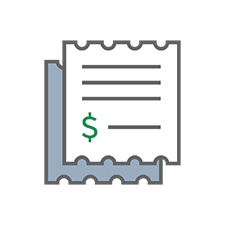 Payment Plans
Our standard payment terms are Net 15 days, which means we would appreciate payment within 15 days from the delivery date. Balances that are not paid within 30 days are subject to, and will be assessed, a finance charge. If your payment hasn't been received within 60 days deliveries will be discontinued until the balance is paid in full. Any account that holds a past due balance over 90 days is subject to becoming COD (Cash on Delivery) for any future deliveries and you will need to prepay for delivery.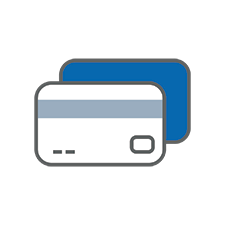 Credit or Debit Card on File
If you wish to keep a credit or debit card number on file with us we can automatically charge or debit your card for the balance on your account at the end of each month or for each delivery. This payment method can also be used with our monthly budget plan.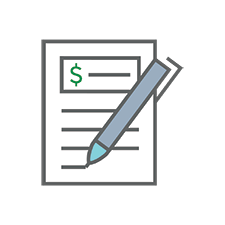 Budget Plan
The Budget Plan consists of 9 monthly payments, which are based on your estimated annual usage. The monthly payment is generally consistent, but can change depending upon the amount of gas you use. Each budget is re-evaluated in January/February, and we will contact you if your payment amount needs to be increased or decreased. Prices are locked in with the budget plan. Automatic credit or debit card payments are strongly recommended, so you don't miss a payment. All budget payments are due on the 15th of each month. Budget plans generally start in September and end in May. We will send a budget plan offering during the summer months. Once you receive the budget offering, call our office during normal business hours to set up a plan. Normal office hours are 8:00 AM to 4:00 PM M-F.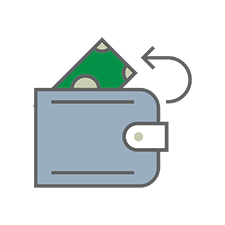 Pre-Pay Fixed Price Plan
This plan allows you to pay for propane at a discounted rate in advance, for the upcoming heating season. The price is fixed and discounted from your regular-posted price. Additional pre-paid fixed price gallons can be purchased beyond the beginning of September at market value, so please be sure to purchase the full amount you intend to buy for the heating season by then. Once you have used your pre-pay gallons or on May 31st of the following year, whichever comes first, your price will revert to the regular posted price. Any other changes, such as service, must be paid separately in order to maintain your credit balance and continue fixed price deliveries.
With any plan, any outstanding balance must be paid in full before you begin the next heating season.
If you are interested in any of these plans, please call our office at 644-5500 for specific pricing and details.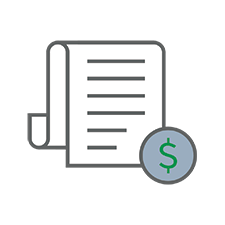 Budget and Pre-Pay Fixed Price Plan Conditions:
Accounts must be current to be eligible for these plans.
Neither buyer nor seller shall be responsible for damages caused by delay or failure to perform, in whole or part hereunder or to comply with any of the terms hereof, when such delay or failure is attributable to acts of God, strikes, lockouts, fire, floods storms, explosions, embargoes, acts of compliance with requests of any governmental authority (without regard to legal validity), war conditions, accidents, delays in transportation, any allocation program or rationing or priorities in effect pursuant to governmental authority, or any other cause beyond control of buyer or seller or not similar to those enumerated: provided, however, that any such contingency shall not terminate the agreement, but merely suspend its performance, unless it continues for a period.
Are you going away for an extended period? Tell us in advance so we can plan accordingly.
Contact us at
802-644-5500
 Physical Address: 6 Putnam Memorial, Cambridge, Vermont | Mailing: P.O. Box 183, Cambridge, VT 05444 | admin@onsitepropane.com
Proudly serving Vermonters in these towns: Huntington, VT 05462 | Richmond, VT 05477 | Jericho, VT 05465 | Essex, VT 05452 | Williston, VT 05495 | St. George, VT 05495 | Colchester, VT 05446 | Underhill, VT 05489 | Cambridge, VT 05444 | Jeffersonville, VT 05464 | Westford, VT 05494 | Fairfax, VT 05454 | Milton, VT 05468 | Georgia, VT 05478 | South Hero, VT 05486 | Grand Isle, VT 05458 | St. Albans, VT 05479 | Swanton, VT 05488 | Fairfield, VT 05455 | Fletcher, VT 05444 | Sheldon, VT 05483 | Franklin, VT 05457 | Enosburg, VT 05450 | Richford, VT 05476 | Montgomery, VT 05470 | Eden, VT 05652 | Hyde Park, VT 05655 | North Hyde Park 05665 | Bakersfield, VT 05441 | Johnson, VT 05656 | Morrisville, VT 05661 | Stowe, VT 05672 | Waterville, VT 05492 | Belvidere, VT 05442